Perhaps "art" is too strong a word, but if you've not tried the application Wordle (at
wordle.net
), you should. I plugged the text of several of my earlier blogs into this free online Java application, and this was the result… my words as art (well, sort of):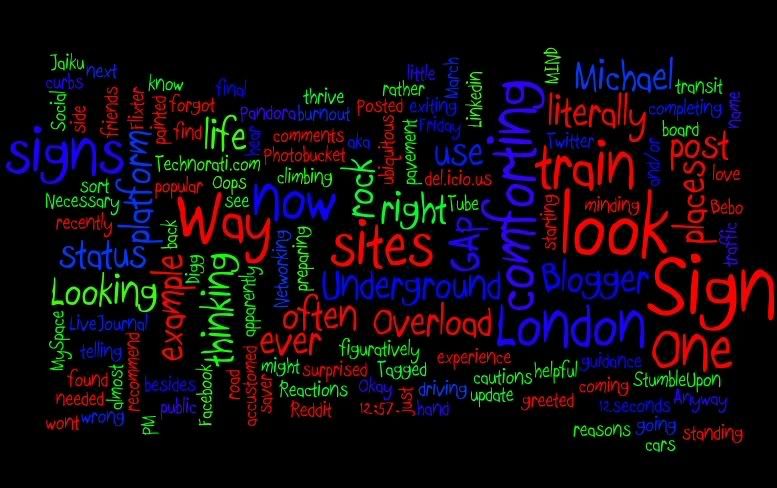 (click on image for to view a larger copy)
What do you think? You can tailor colours, letter orientation, font, etc. Give it a go!